We toured Indochina during Spring 2017 covering 8.300 km through Laos, Vietnam and Cambodia. We started with a stopover in Bangkok, then flew to Vientiane and picked up our truck. Via Northern Laos we enterd Vietnam at Dienh Bien Phu and drove to SaPa, Hanoi and Halong Bay.
We aligned Chinese Sea with wonderful beaches and visited Saigon/Ho-Chi-Minh-City leaving for Cambodia. We were in Phnom Penh, Sihanoukville and Siem Reap/Angkor Wat. We aligned Mekong River back to Phnom Penh and looped back to Vientiane for new truck tires. We were not successful and my codriver had to return home for business. I returned to Phnom Penh and stored our truck flying home for business later.
Our original plan was to continue to Malaysia and Indonesia. But in 2017 Thailand has become no go area for overlanders' third-country-campers. Trucks like ours are not even allowed to enter at all. We are not in favor of Thai bureaucrazy and will skip Thailand and due to forbidden transit Malaysia and Myanmar from truck-the-world. Instead, we will backpack Indonesia including Java, Bali, Lombok and Saurabaya late 2017.

THAILAND
Before that mess described above became evident we visited Thailand's Capital Bangkok for 4 days staying at Rembrandt Hotel in lively Sukhumvit district doing those sightseeings you should do.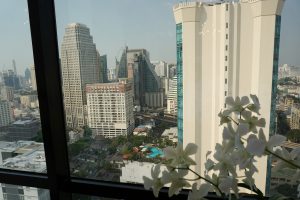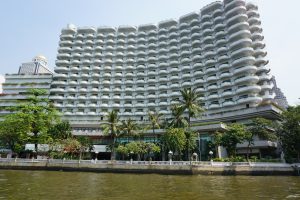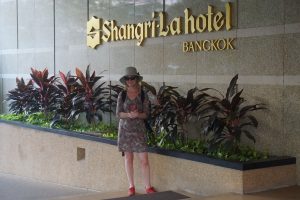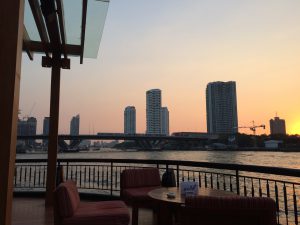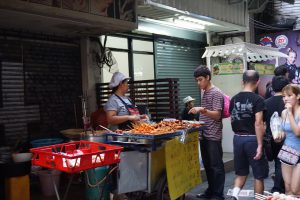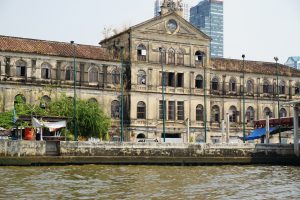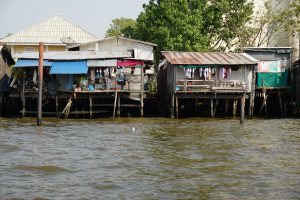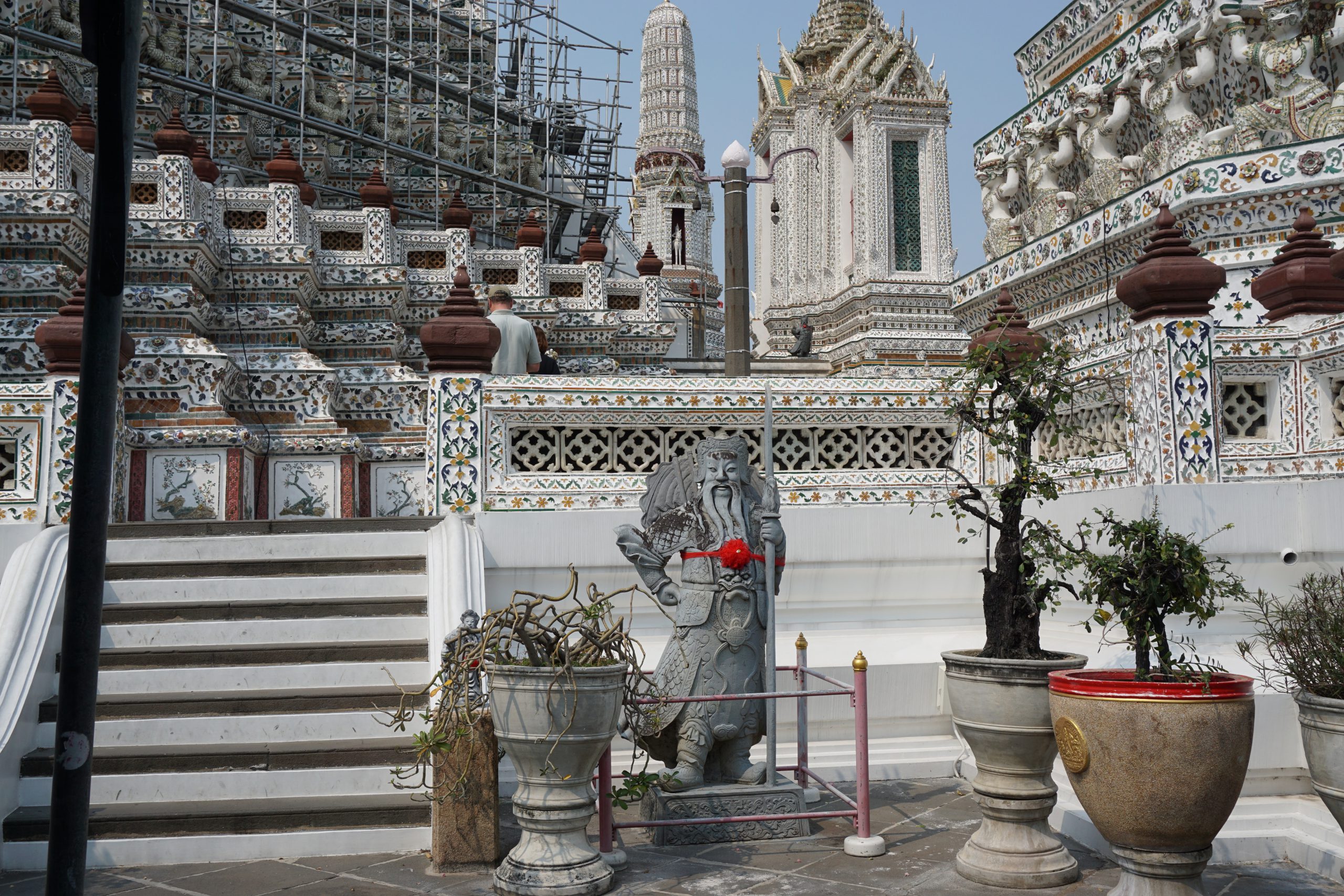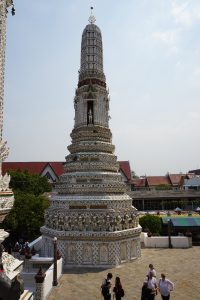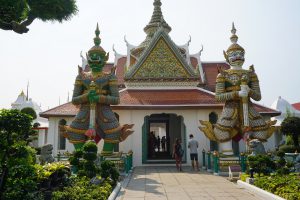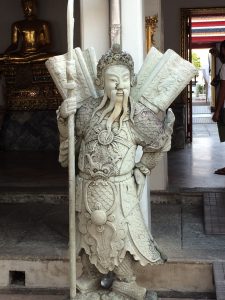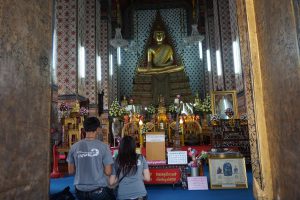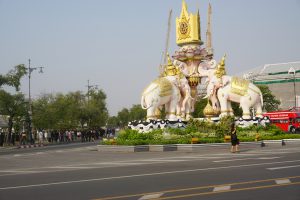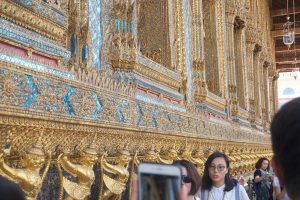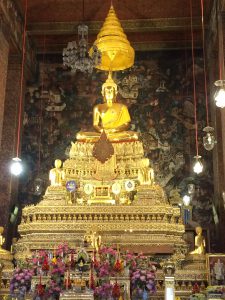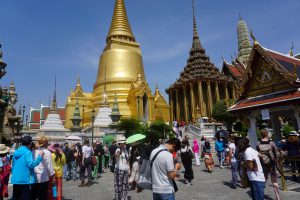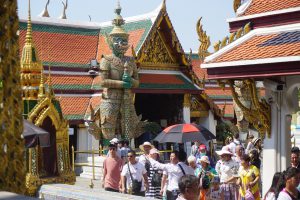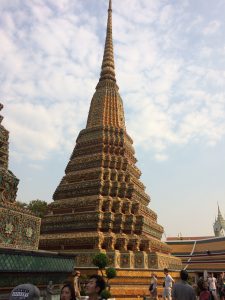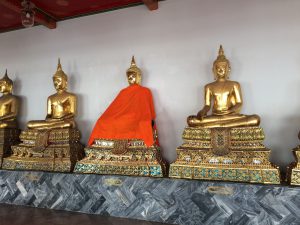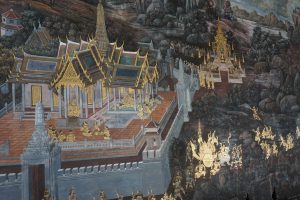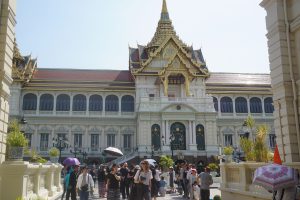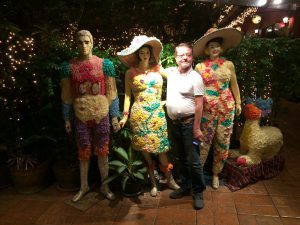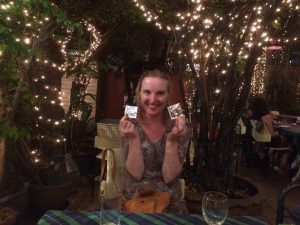 LAOS 2
We retuned to Laos for our second visit meeting Friends and picking up our truck safely at our friend's place. We toured Mekong River West aligning Thai border and then North to Luang Prabang finest city of Laos with a lot of backpcking tourists, again at Mekong.
We continued Northeast through Laos aiming at Vietnam's Dien Bien Phu.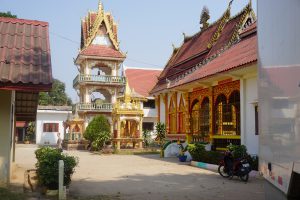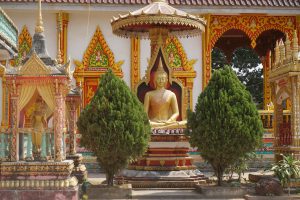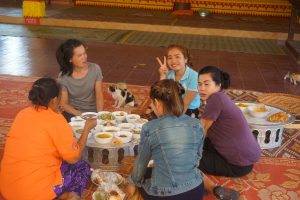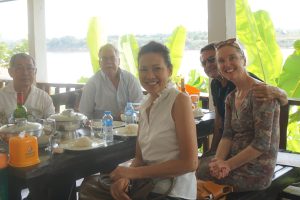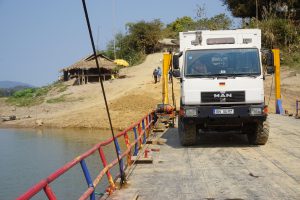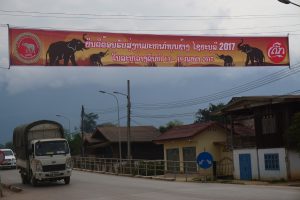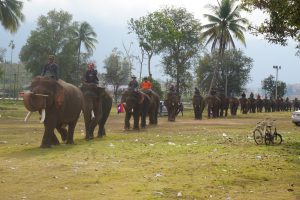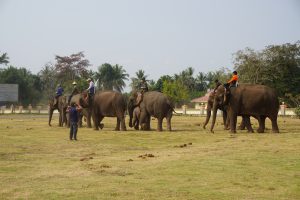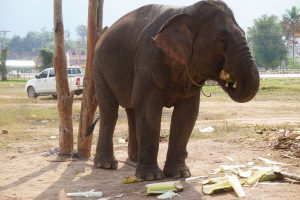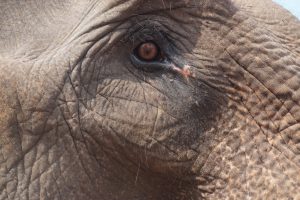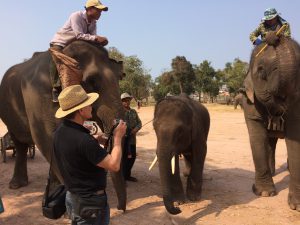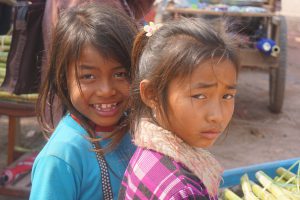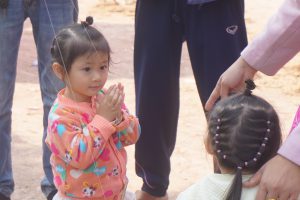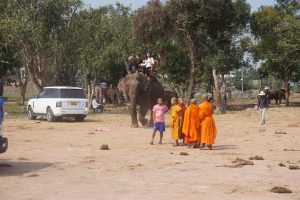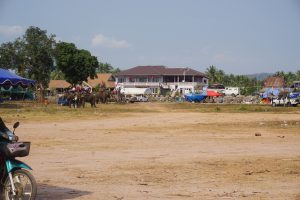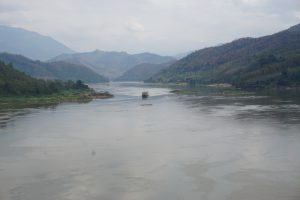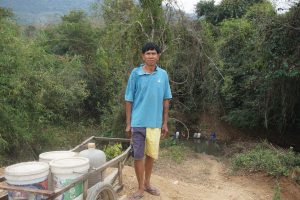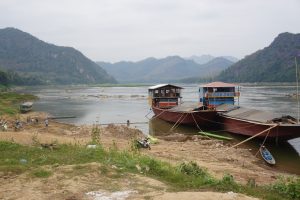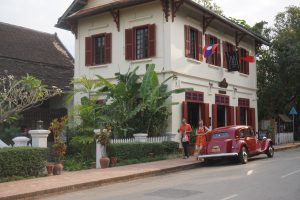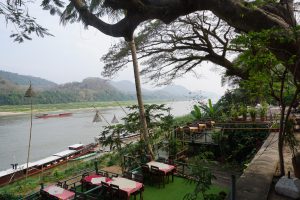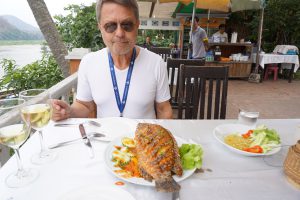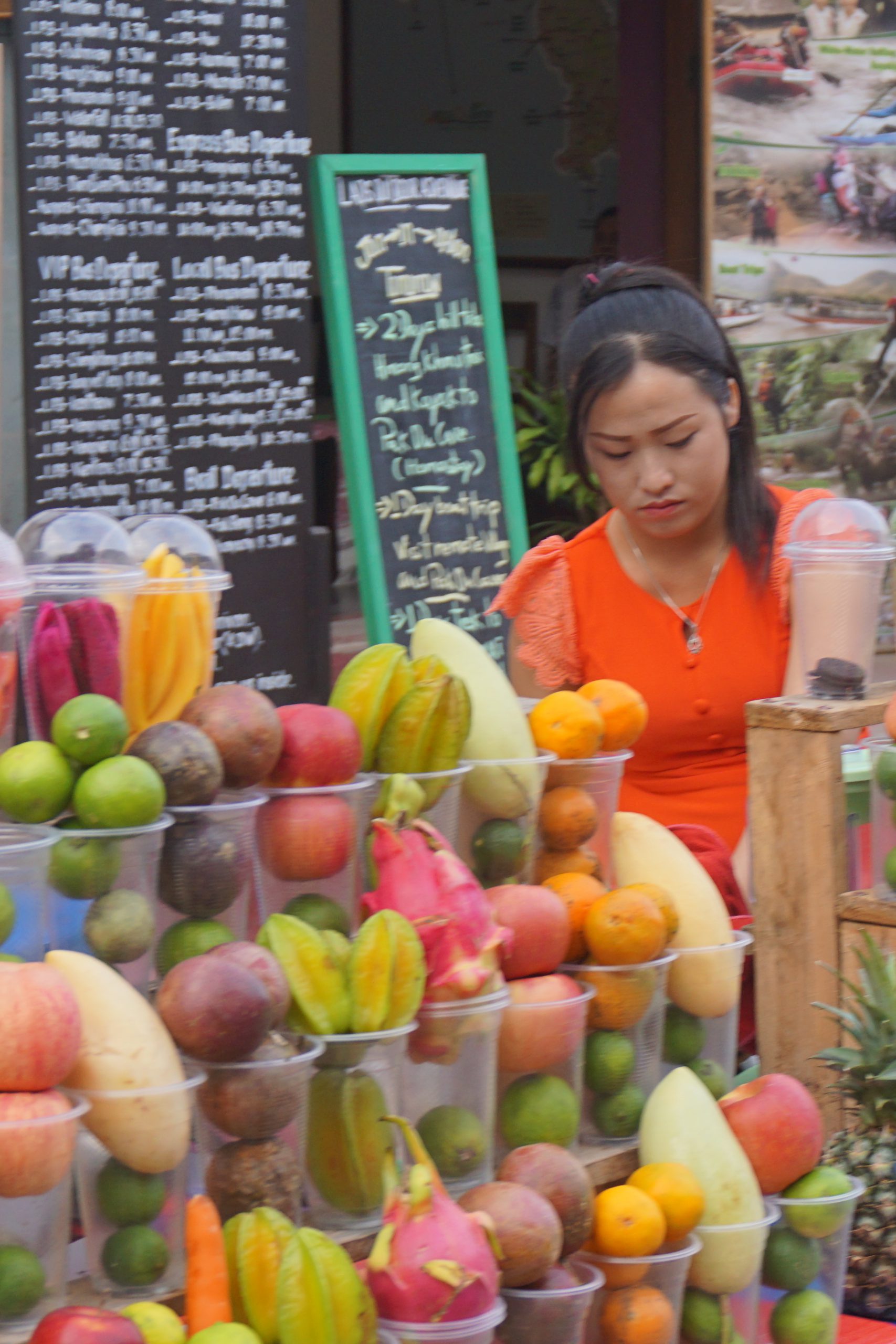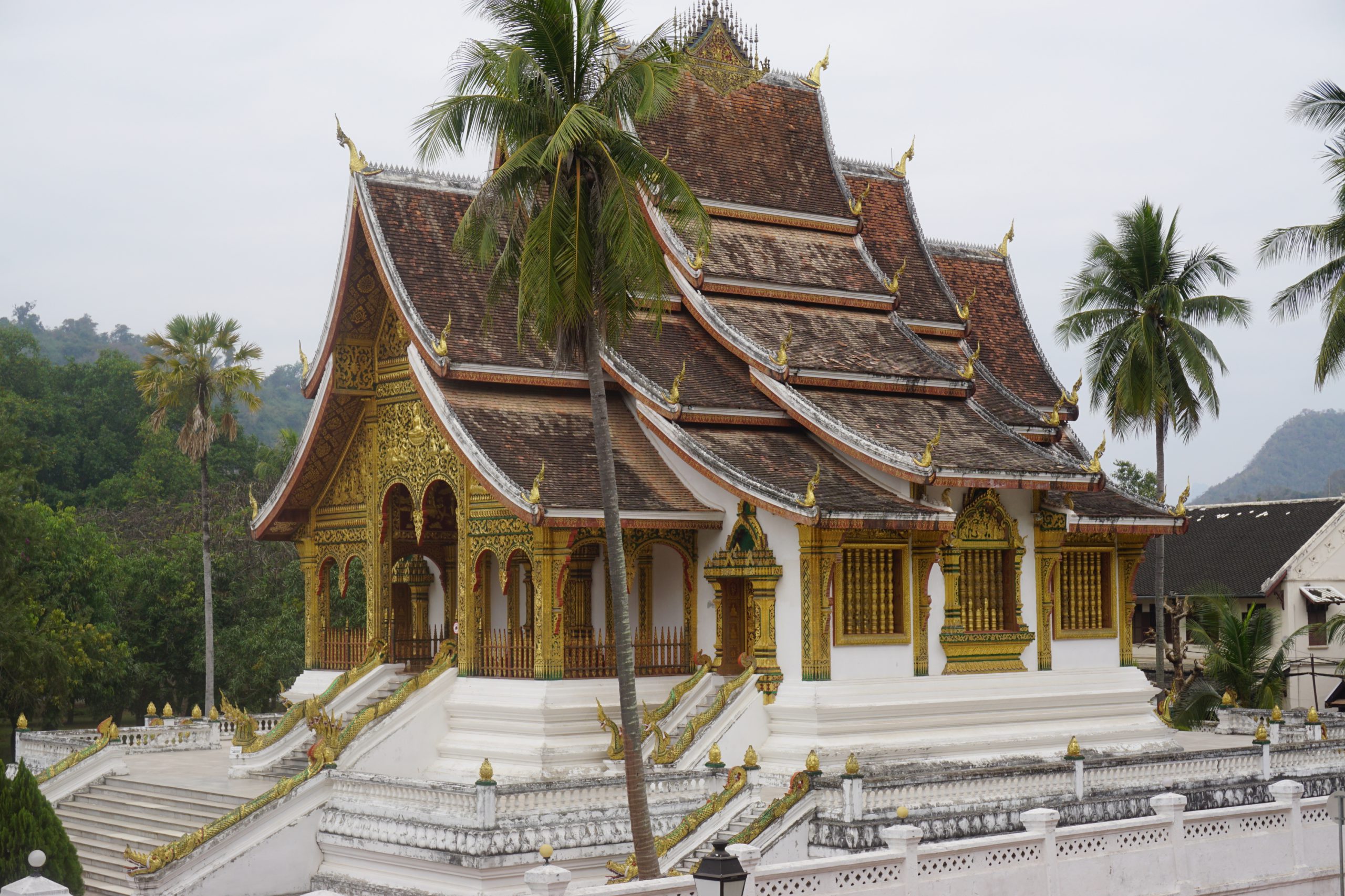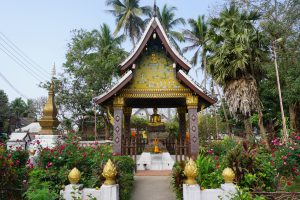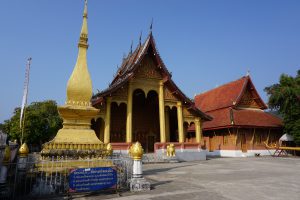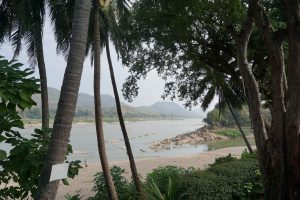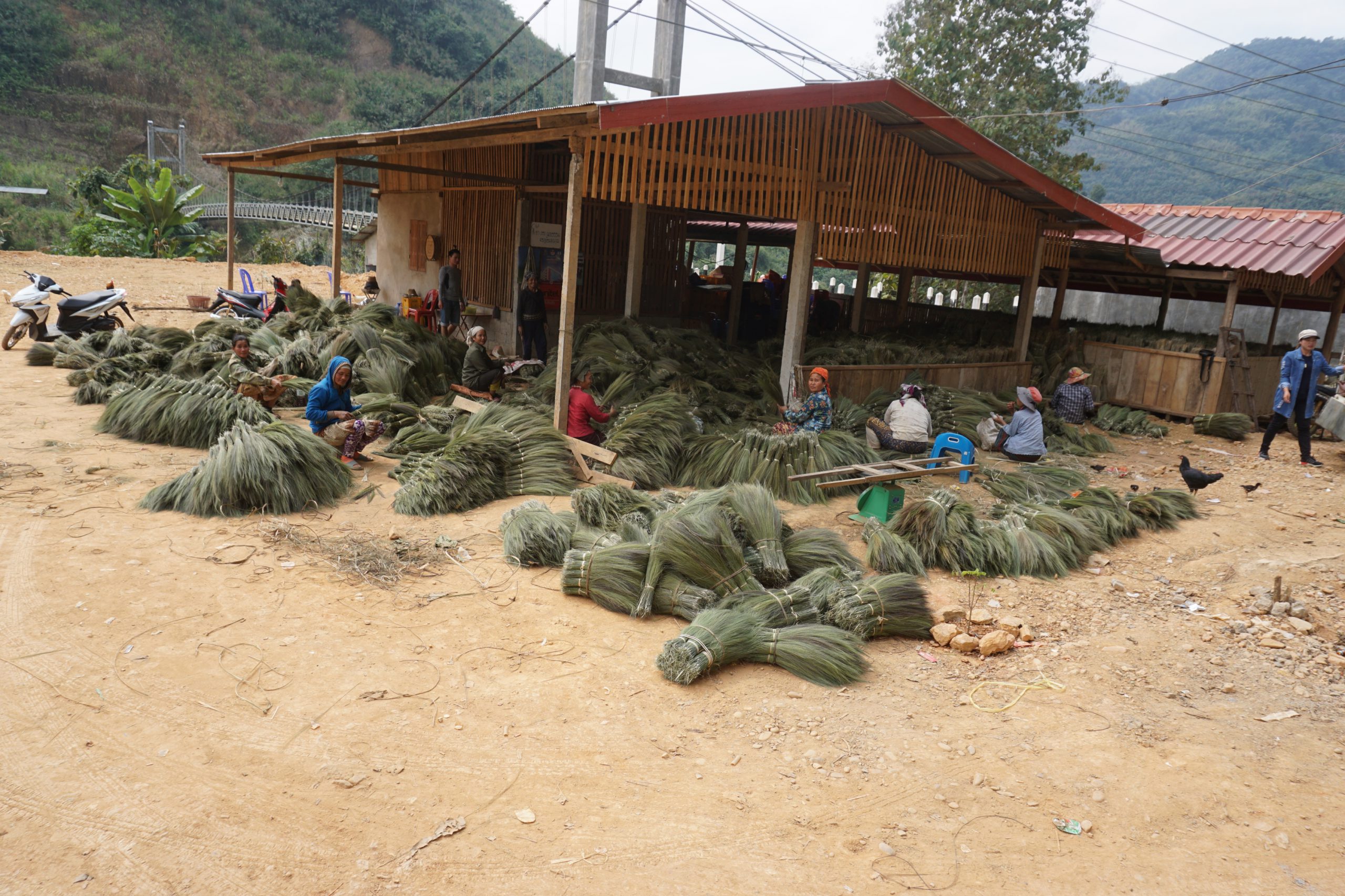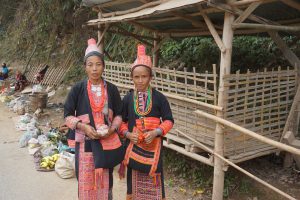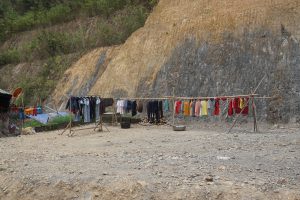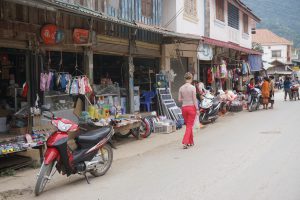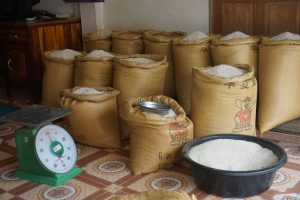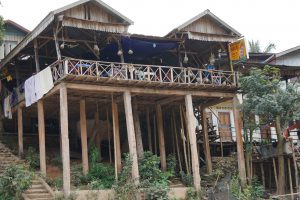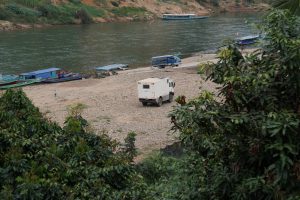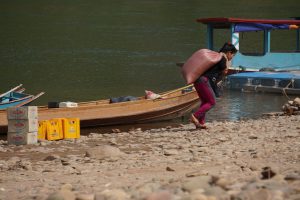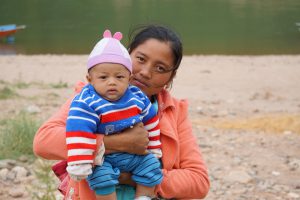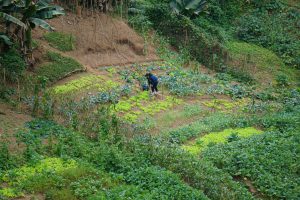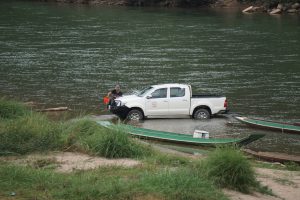 VIETNAM
Finally we reached Vietnam Border close to Dien Bien Phu – in France better known as City of Defeat.
Vietnamese General Giap never lost a battle and conquered French Military here so that they had to leave their colony in 1956. End of Indochina War but US Americans didn't know about Giap and returned later for another war… Same result.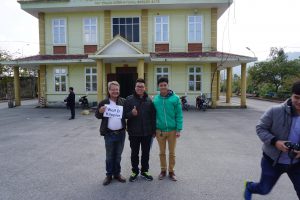 Never alone again but in the company of 3 Vietnameses for the next 3 weeks – male welcome at Vietnamese border by officer Dzung, guide Binh, driver and leading car not on this photo at Dien Bien Phu. Nota Bene: Females are not on this welcome list | Vietnam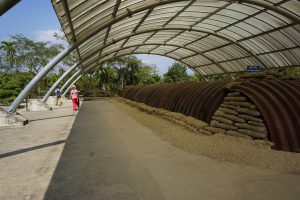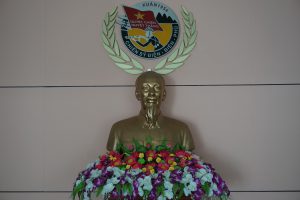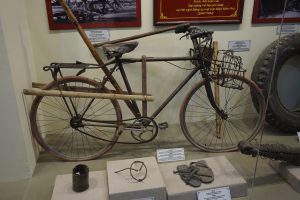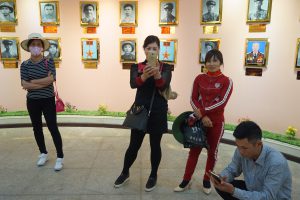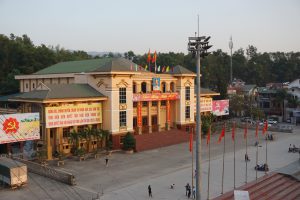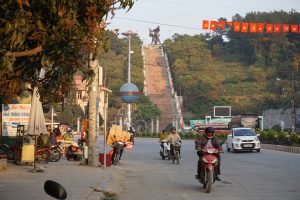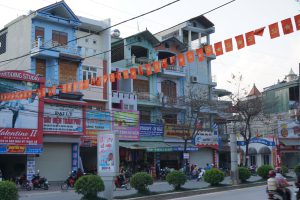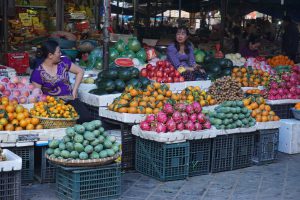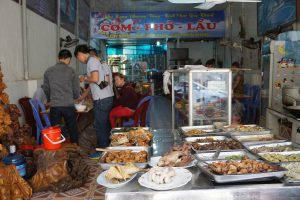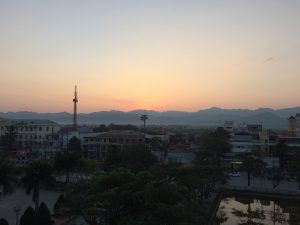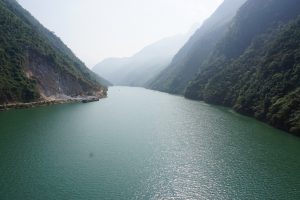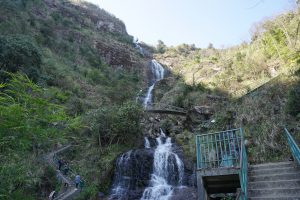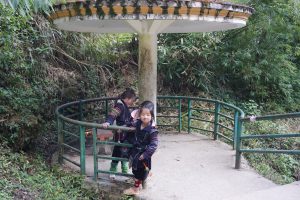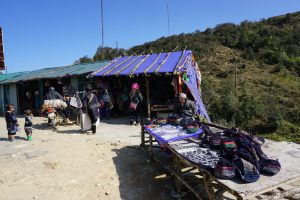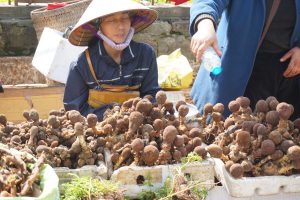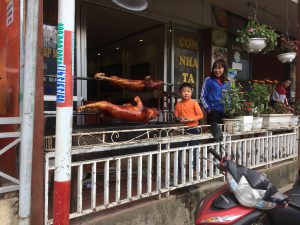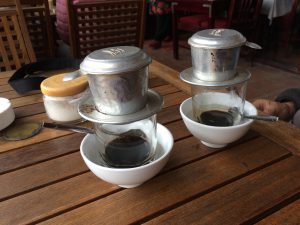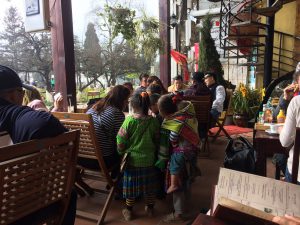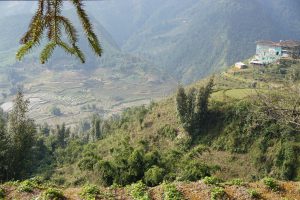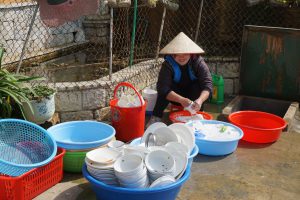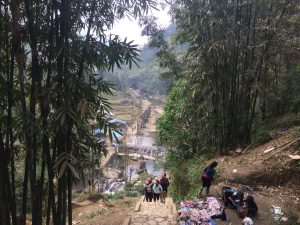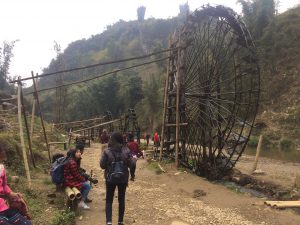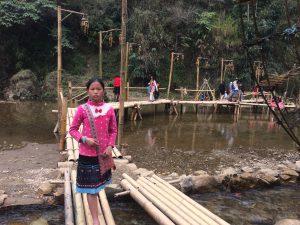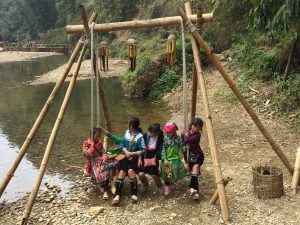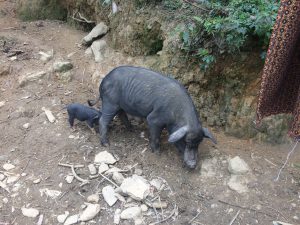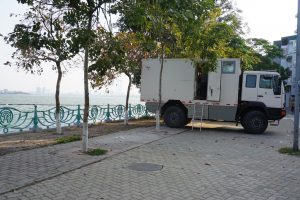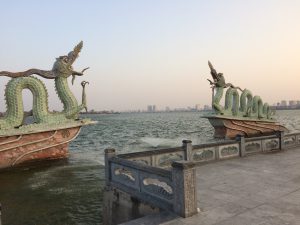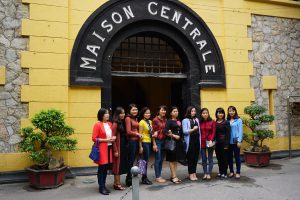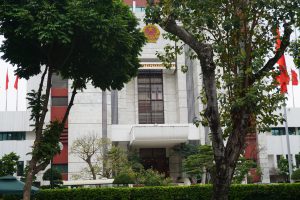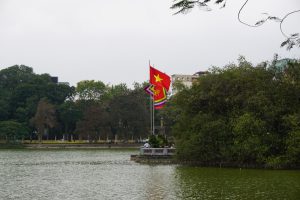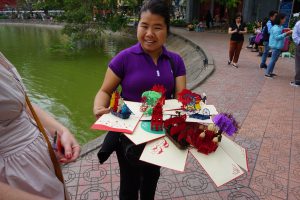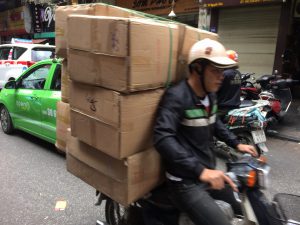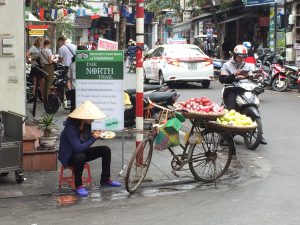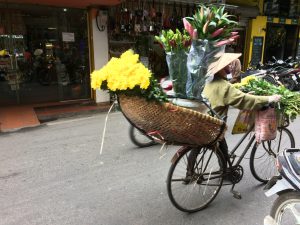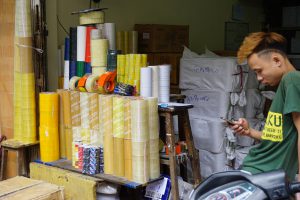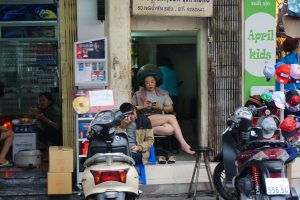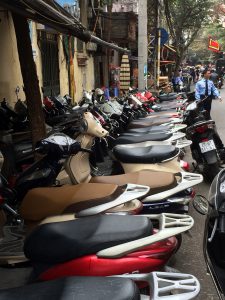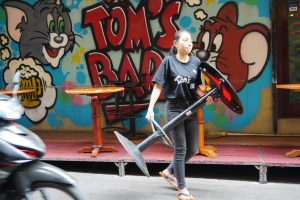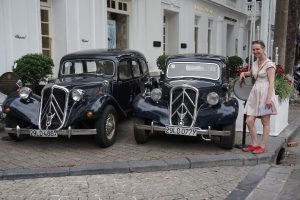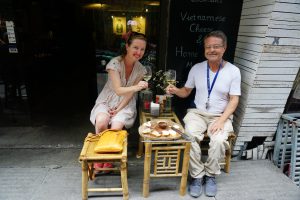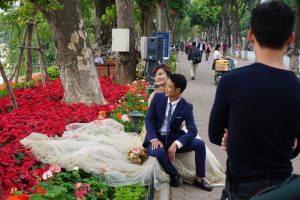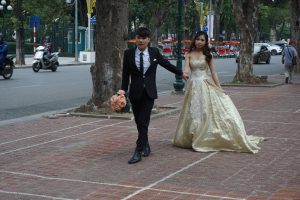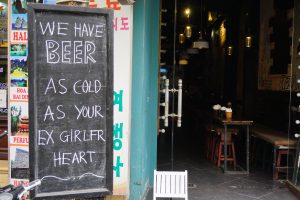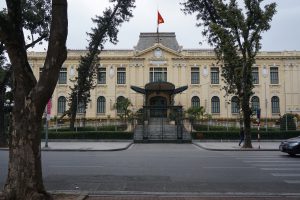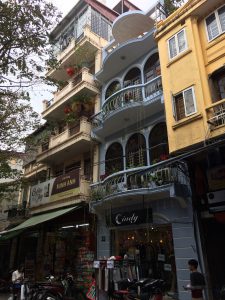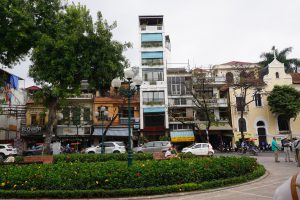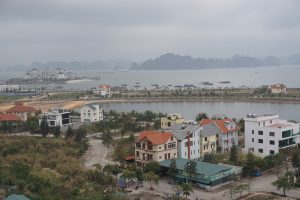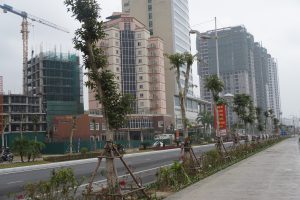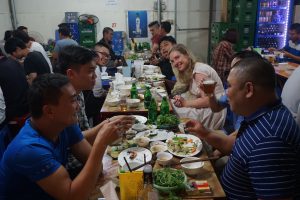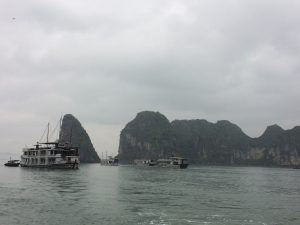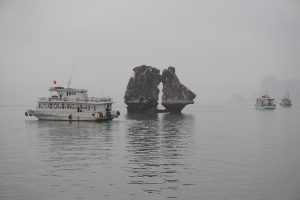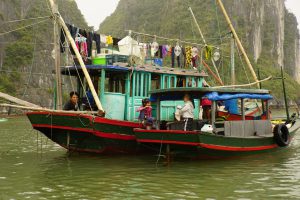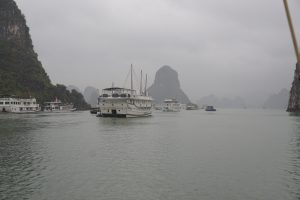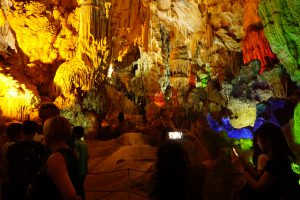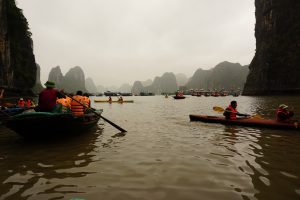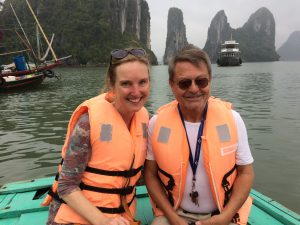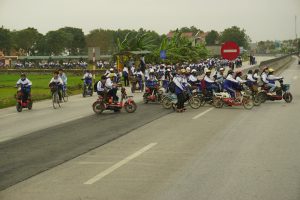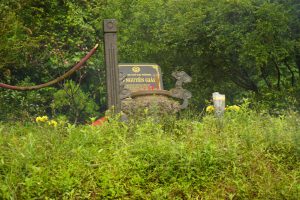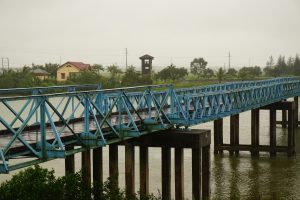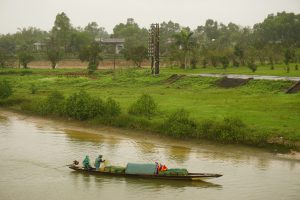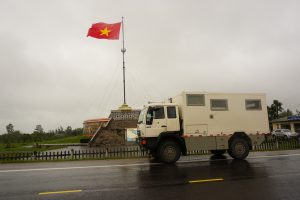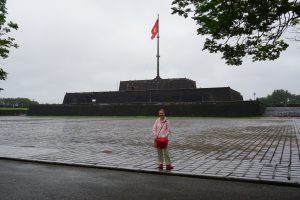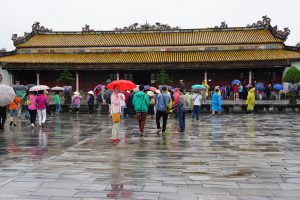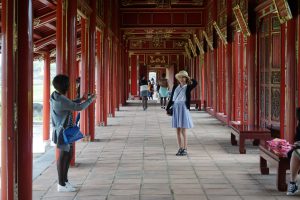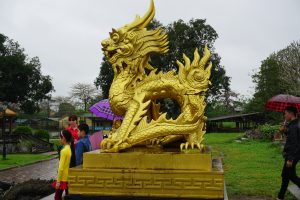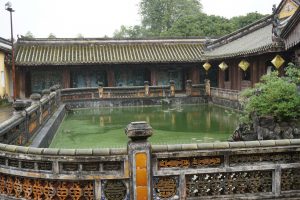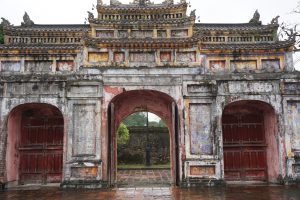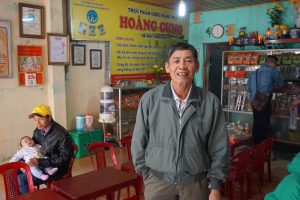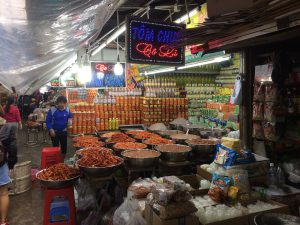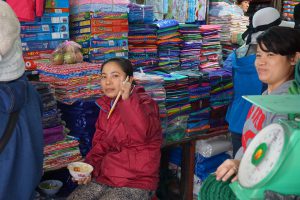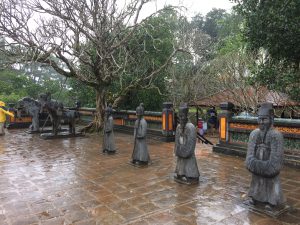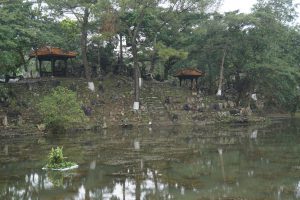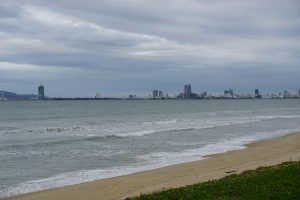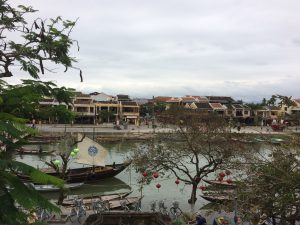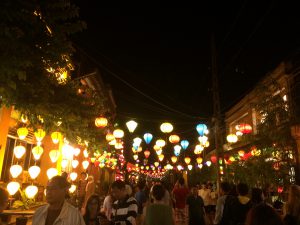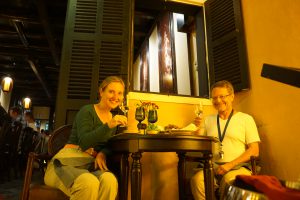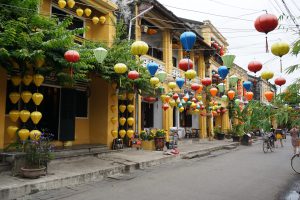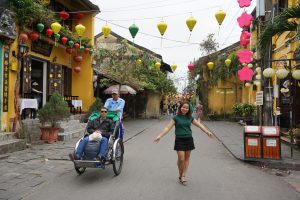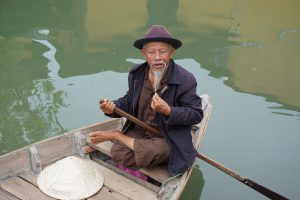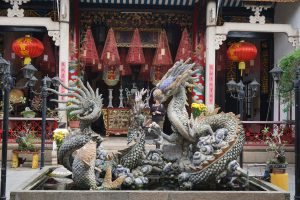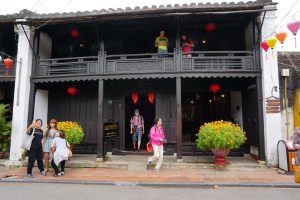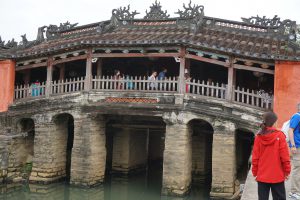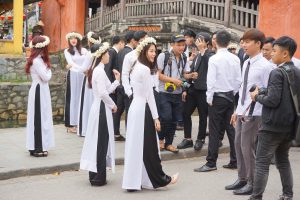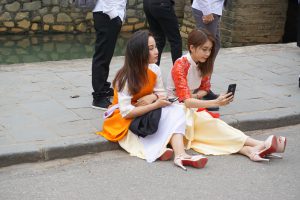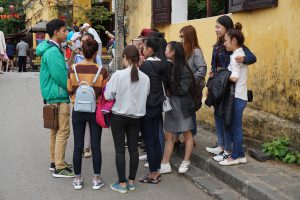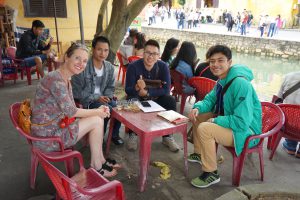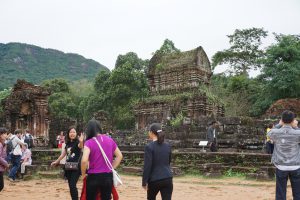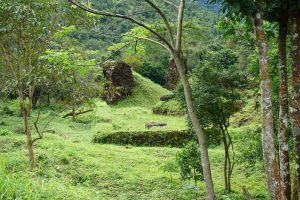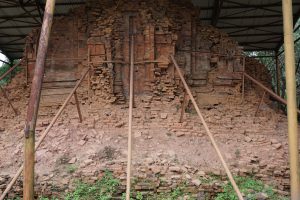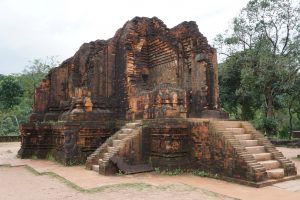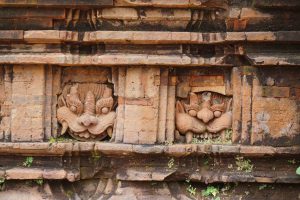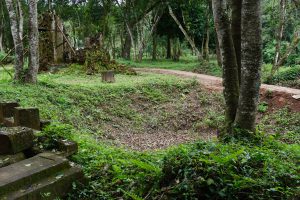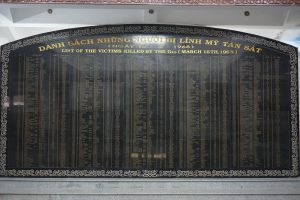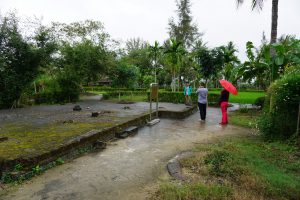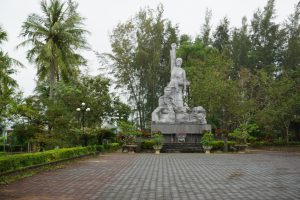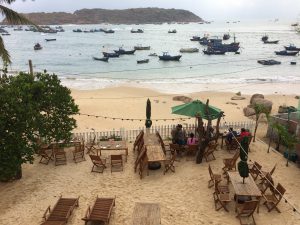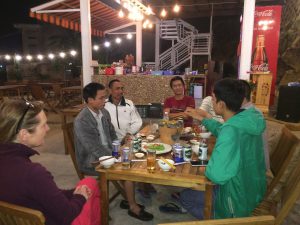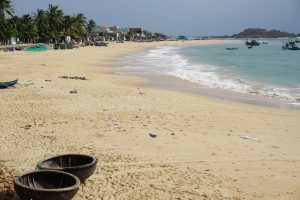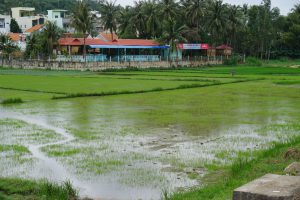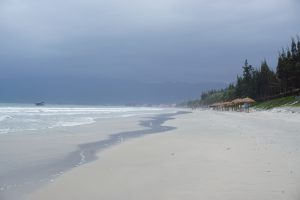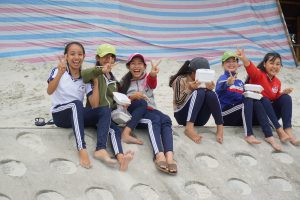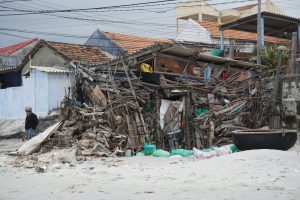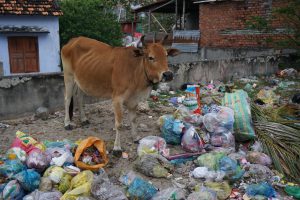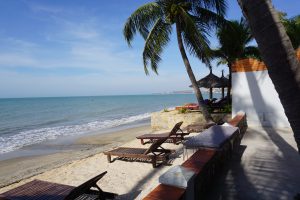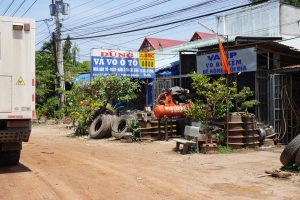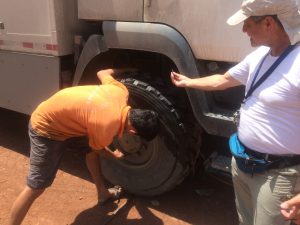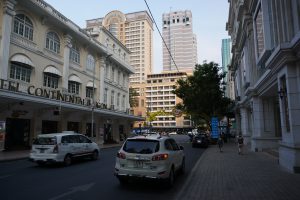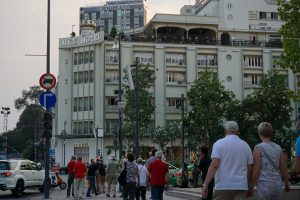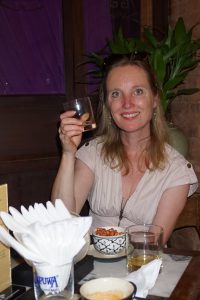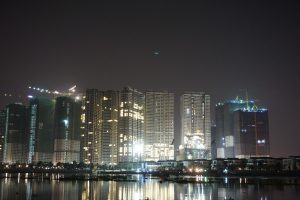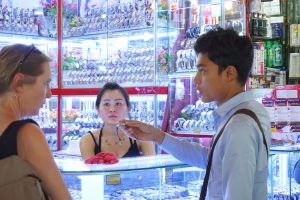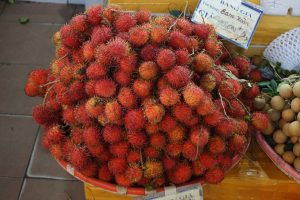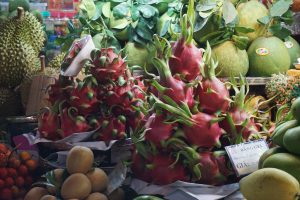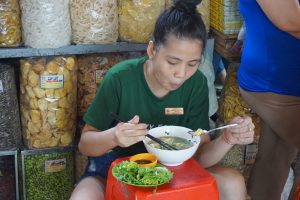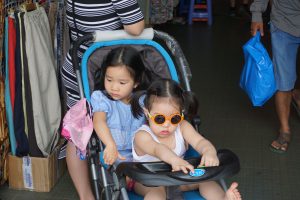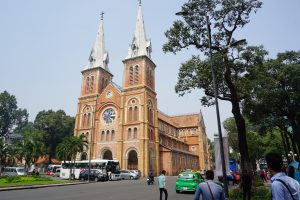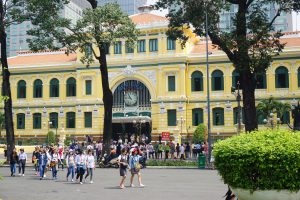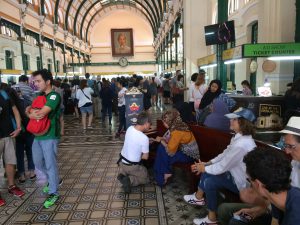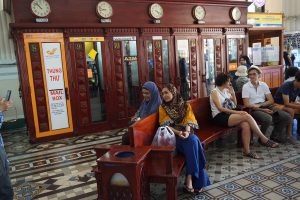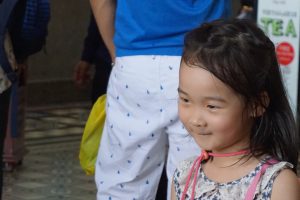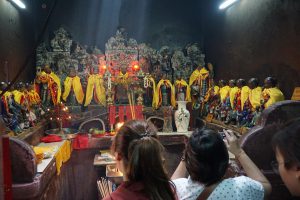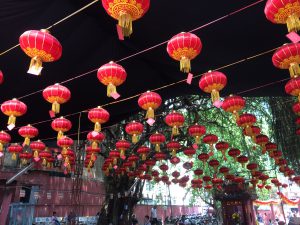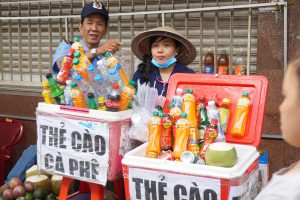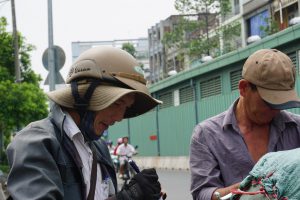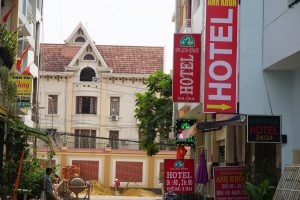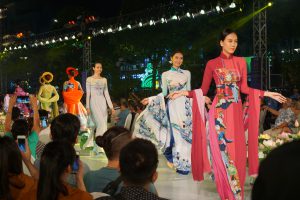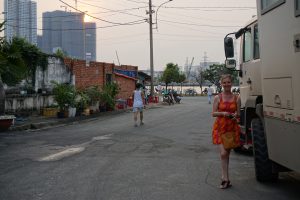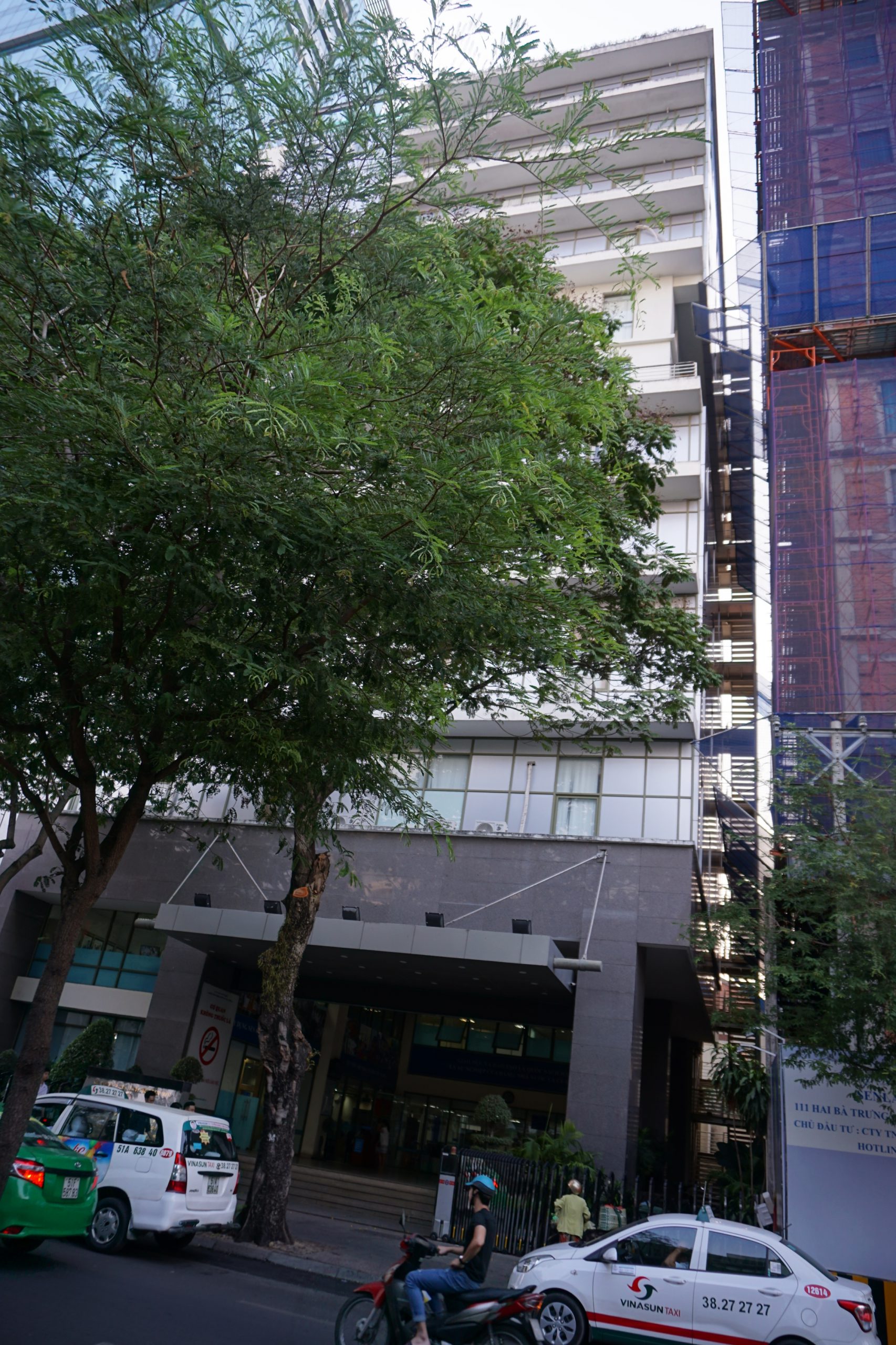 CAMBODIA 1

We left Vietnam aligning Mekong and entered Cambodia for the first time not far from Saigon crossing a new Mekong bridge towards Phnom Penh. We were happy to leave our guides and Vietnam and found a nice overnight stay at Mekong river during rain season.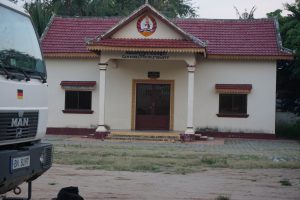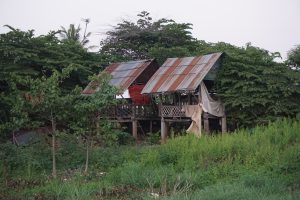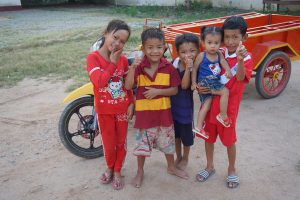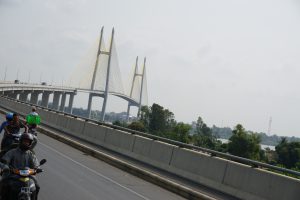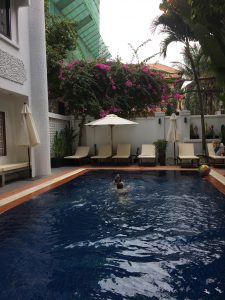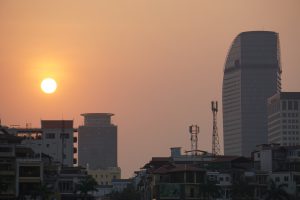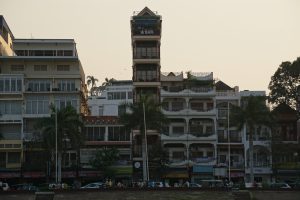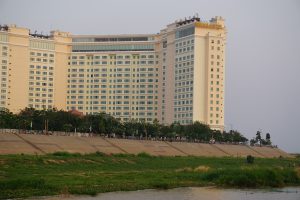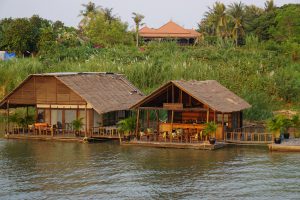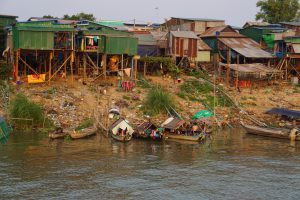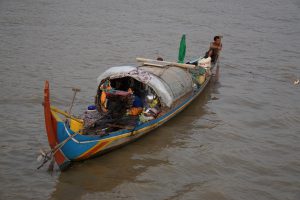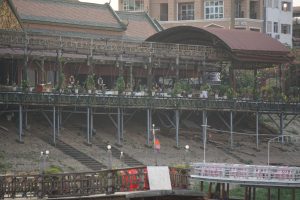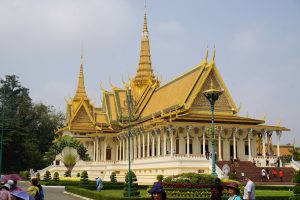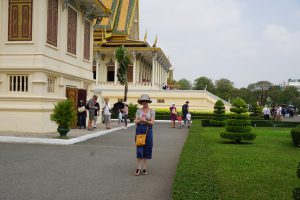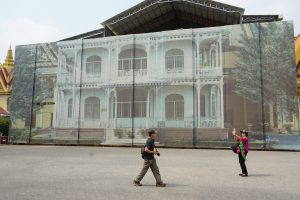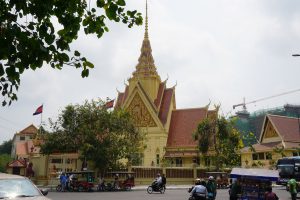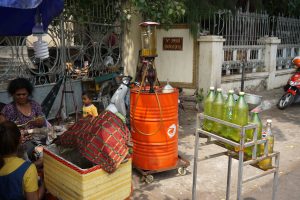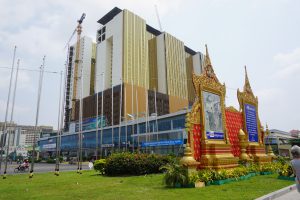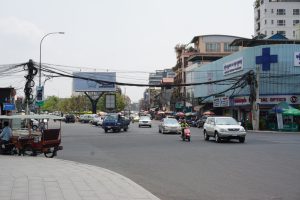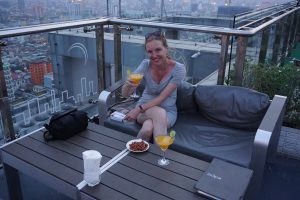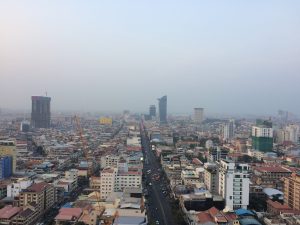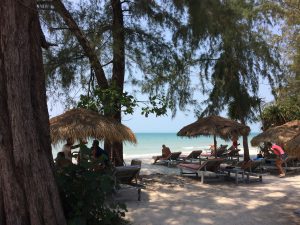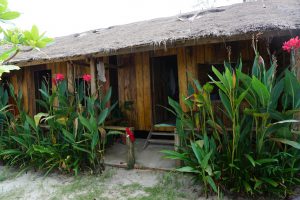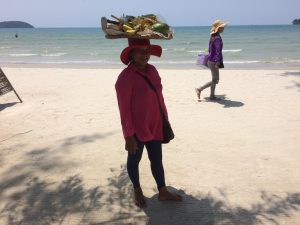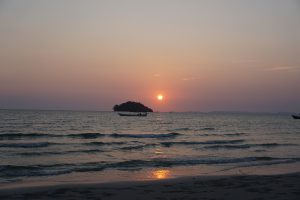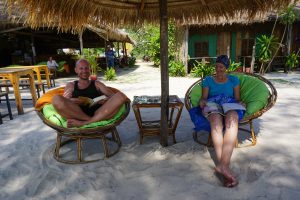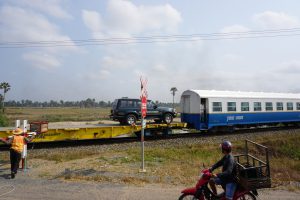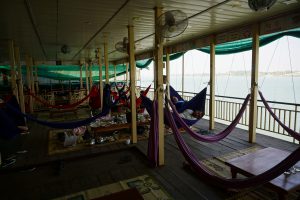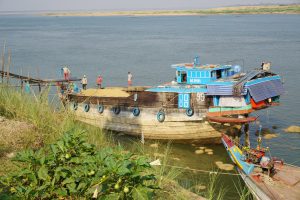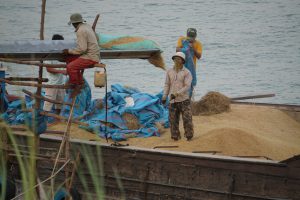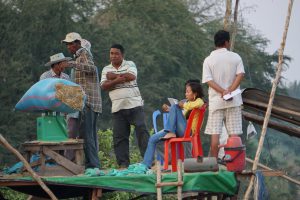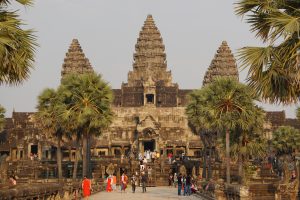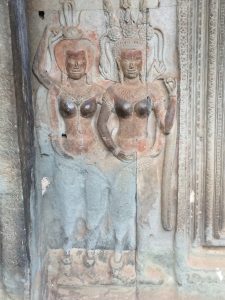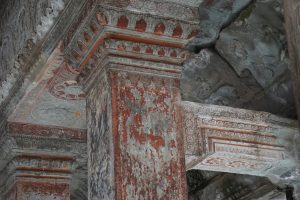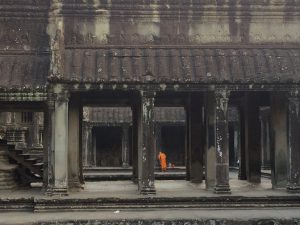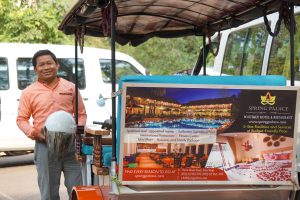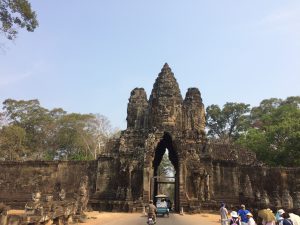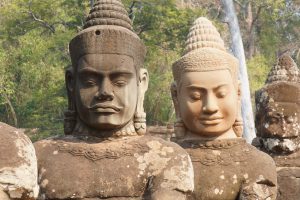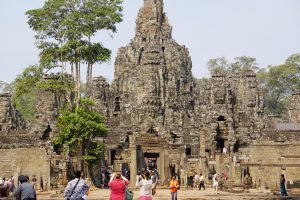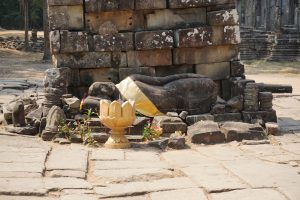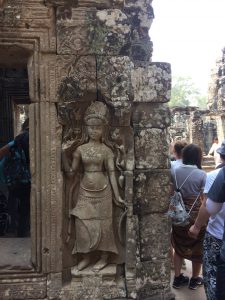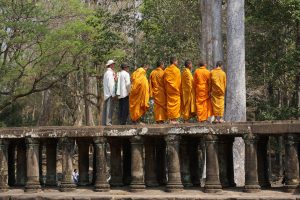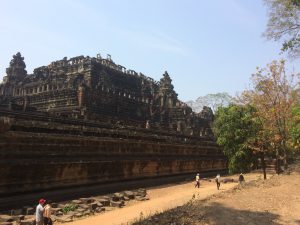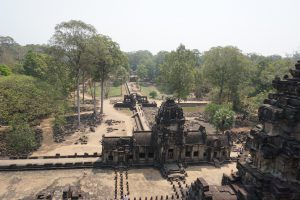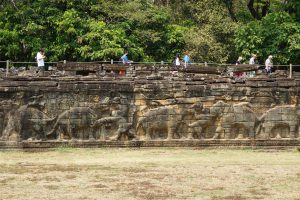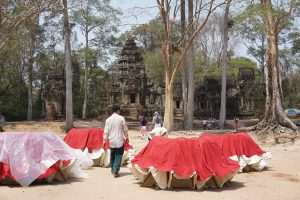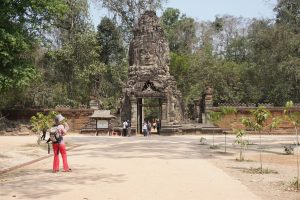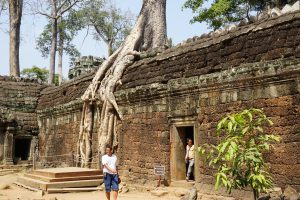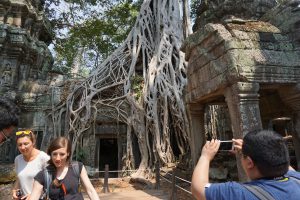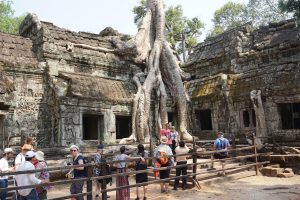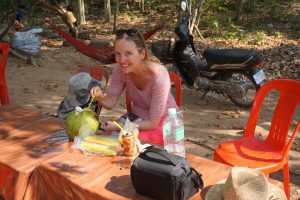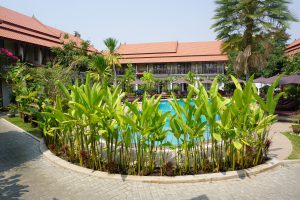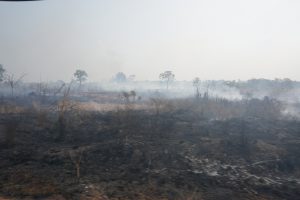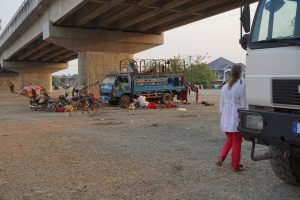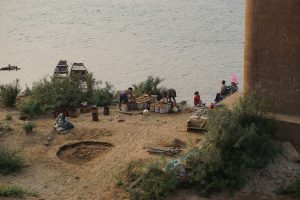 LAOS 3
We entered Laos for the third time intending to mount a set of new Michelin tires and to store the truck again in Vientiane. This was not successful, however.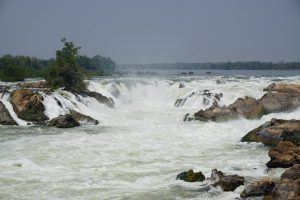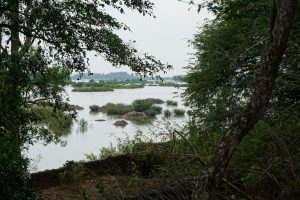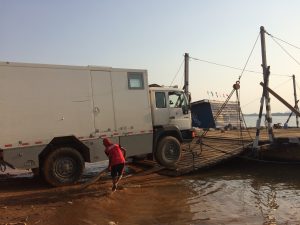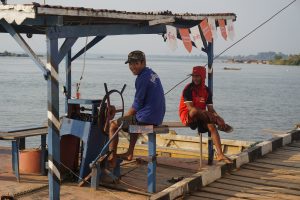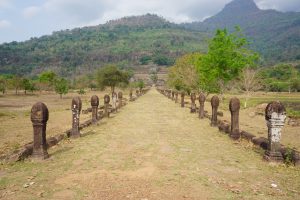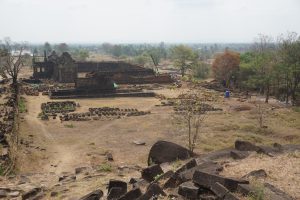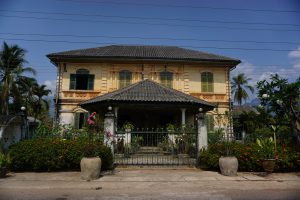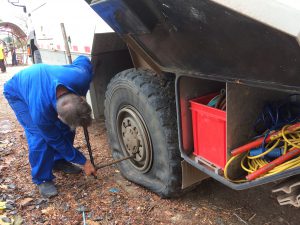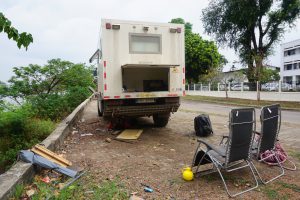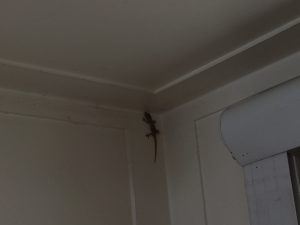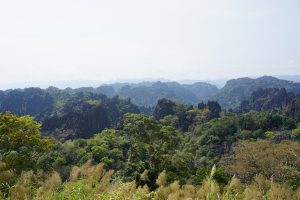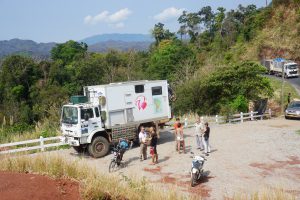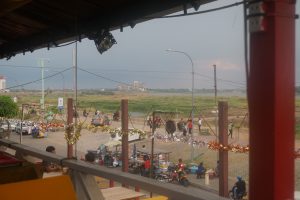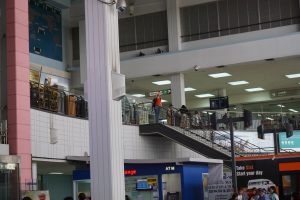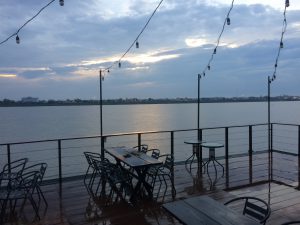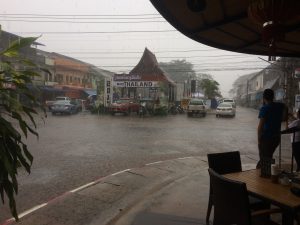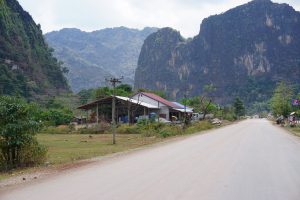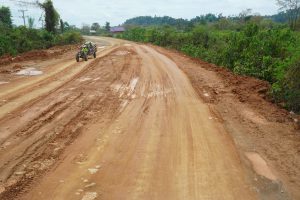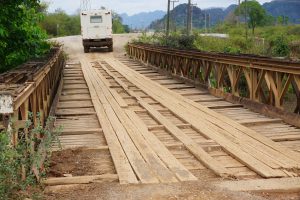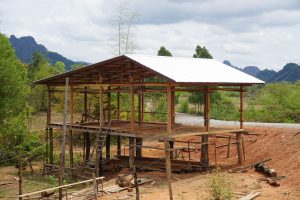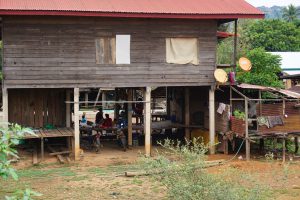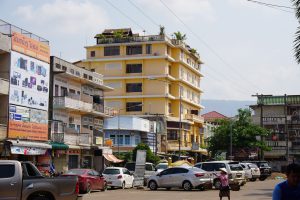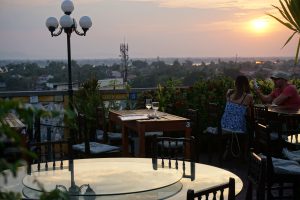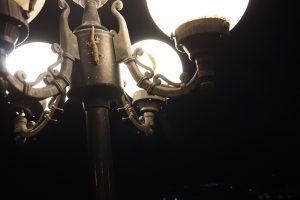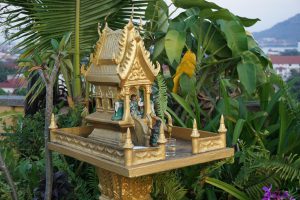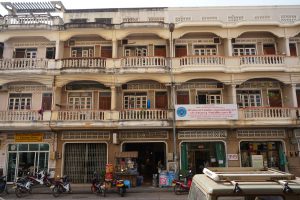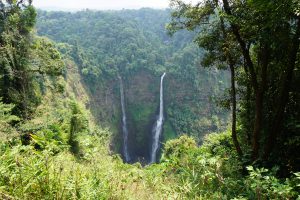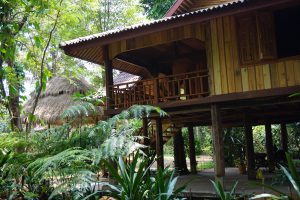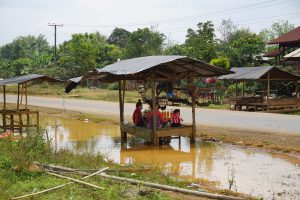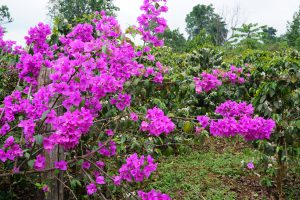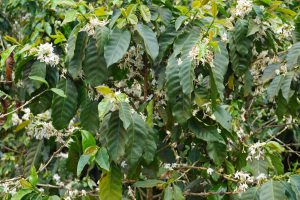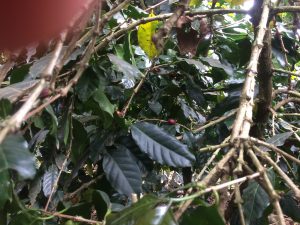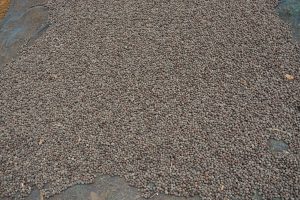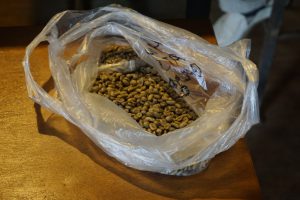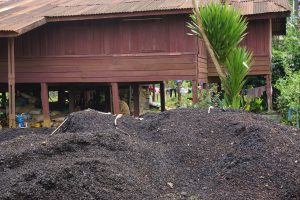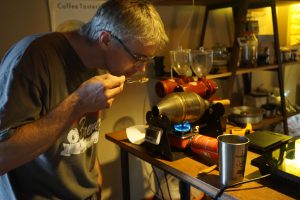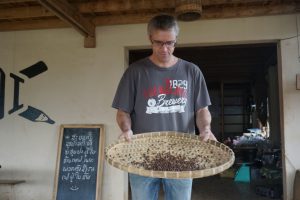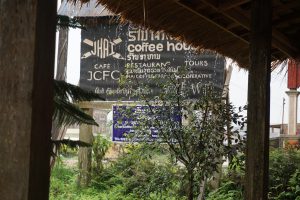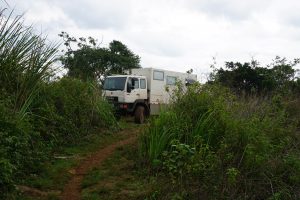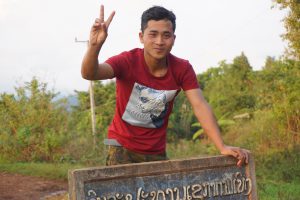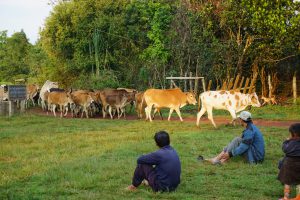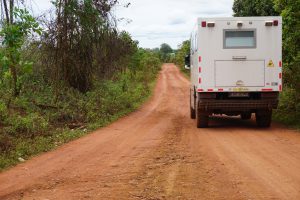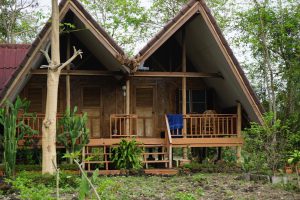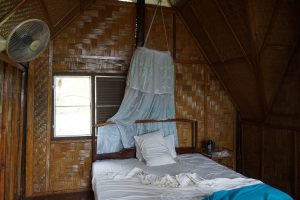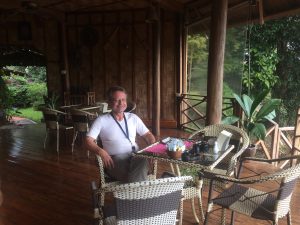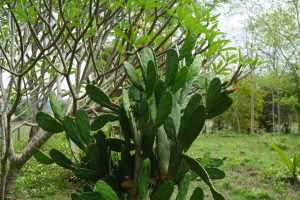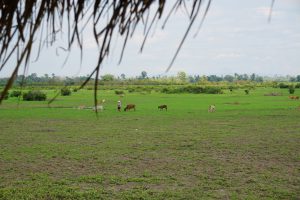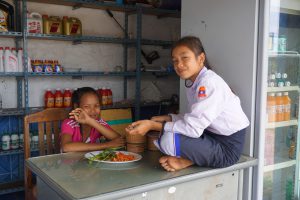 CAMBODIA 2
Returning to Cambodia showed that Rain season was getting stronger. I aligned Lao Border towards East to Vietnam. In Banlung I turned South for Mondulkiri Nature Reserve and Sen Monorong where Nature Lodge was my goal for next 5 Days.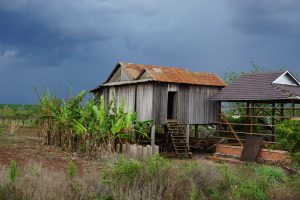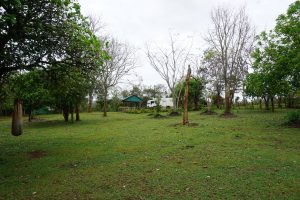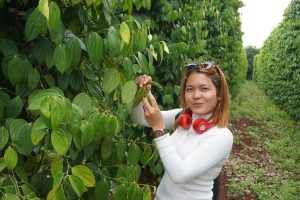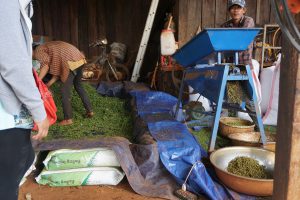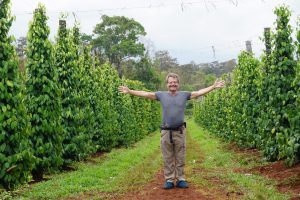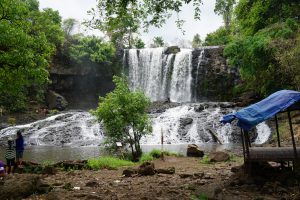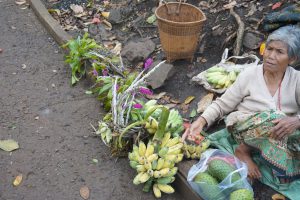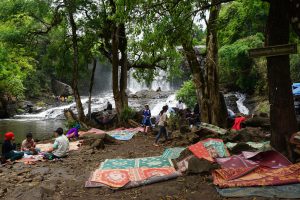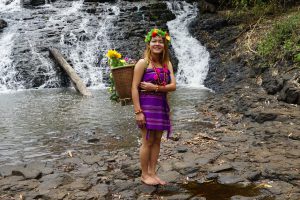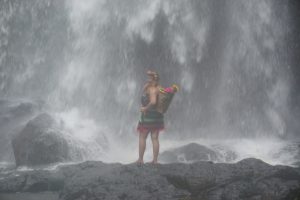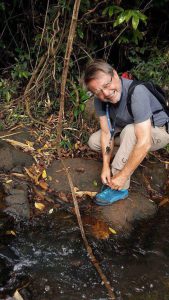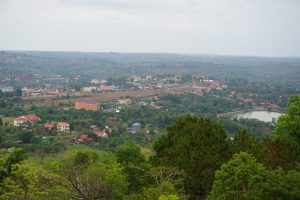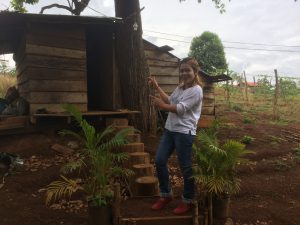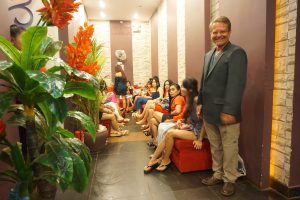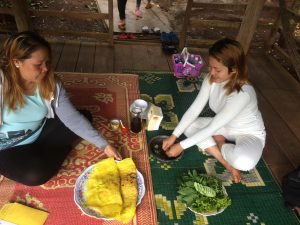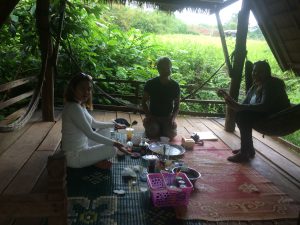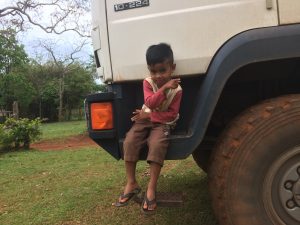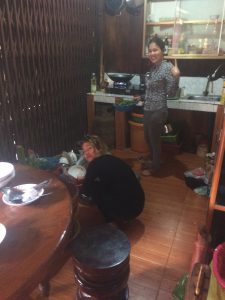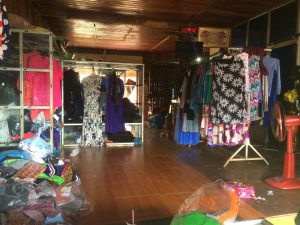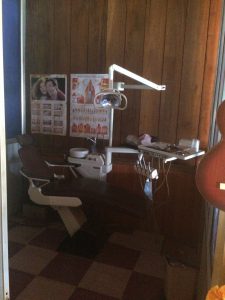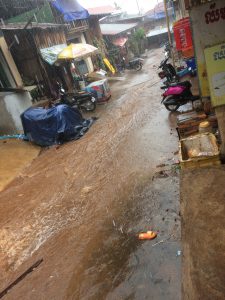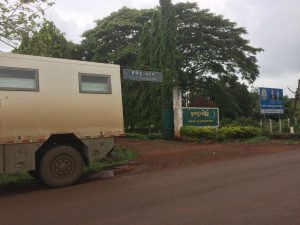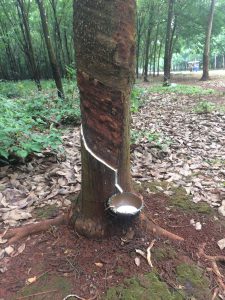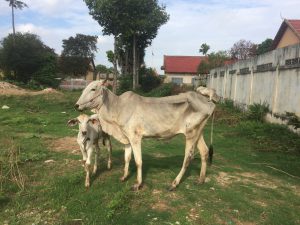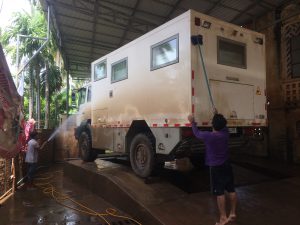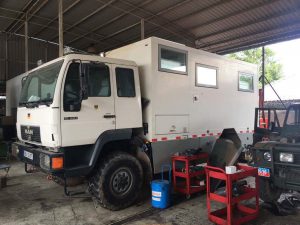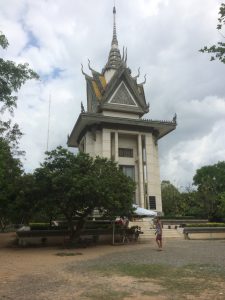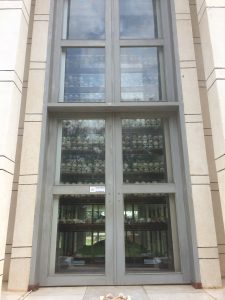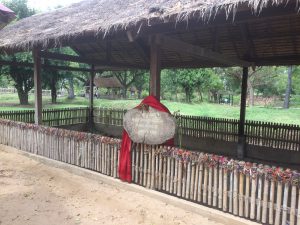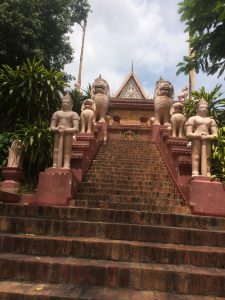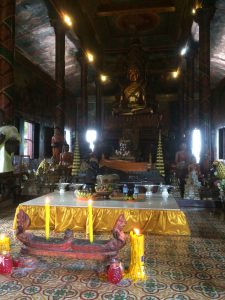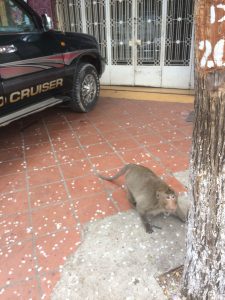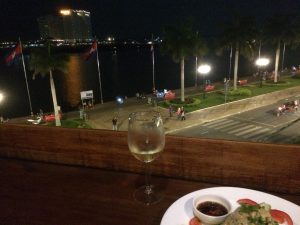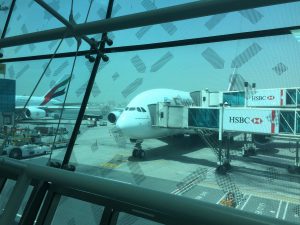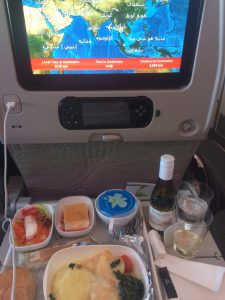 END OF LEG