Overlanding is kind of luxuriating high end migration and addicted to political, economic, security, safety or climate dynamics as well. After conquering such problems transiting Aserbaidjan, Iran, Stan-States and China in 2015 and 2016 we did not expect any problem driving through Thailand, Malaysia and Singapore or shipping the truck inbound Japan via South Corea.
In 2016, however, Thailand DLT surprised overlanders like us establishing new regulations closing transit for overlanding third-country-trucks like ours effective 1.1.2017. Consequently we changed plans intending to ship outbound Cambodia's Port Sihanoukville to any place in this world. We found out, however, that Sihanoukville offers RoRo extremely rarely. Since our big truck does not fit into any container it needs 40′ Flat Racks then. Their availability was quite scarce so that we skipped the plan shipping outbound Cambodia. Same outbound Saigon/HCMC currently not even offering any RoRo anymore.
Like nomads we do not stick to plans. Being unable to forsee climate, economic or political changes we adapt decently and continuously, no matter what we like or dislike. Consequently we decided to try entering Thailand against rules and regulations and willing to see how far we might get.
CAMBODIA
We returned back to Phnom Penh by air and supervised ongoing truck repairs and maintenance at ENVOTECH. Inspection showed that new Michelin Tires had been fitted and minor jobs been done.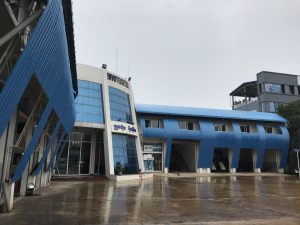 But batteries had not been charged and the engine had not been started for more than a year. Diesel pipes and filters had to be cleaned and new batteries to be installed. The AirCon had to be repaired.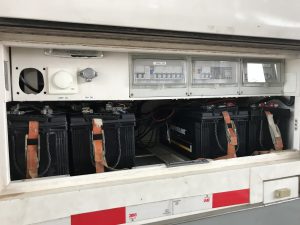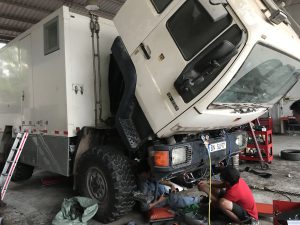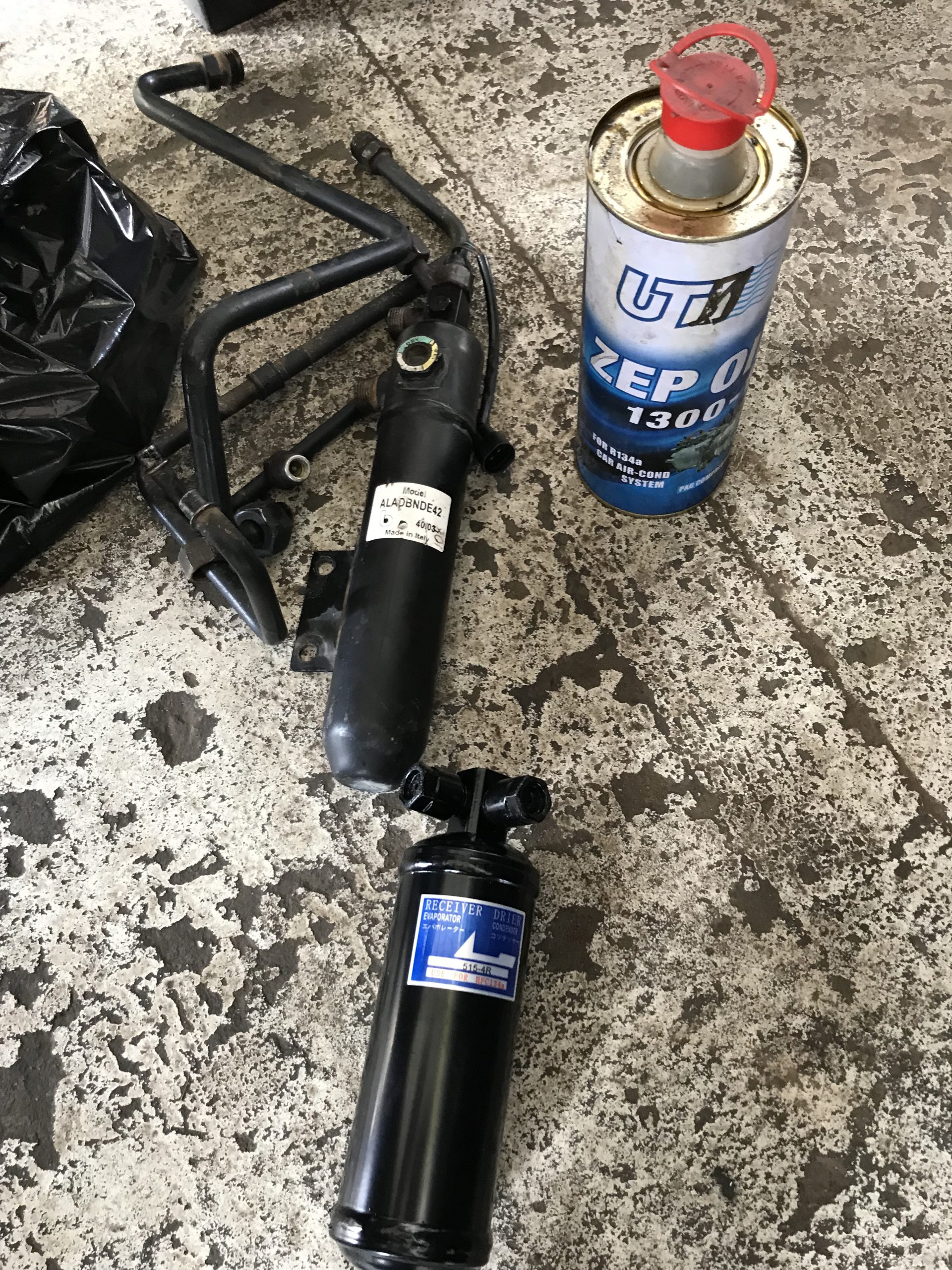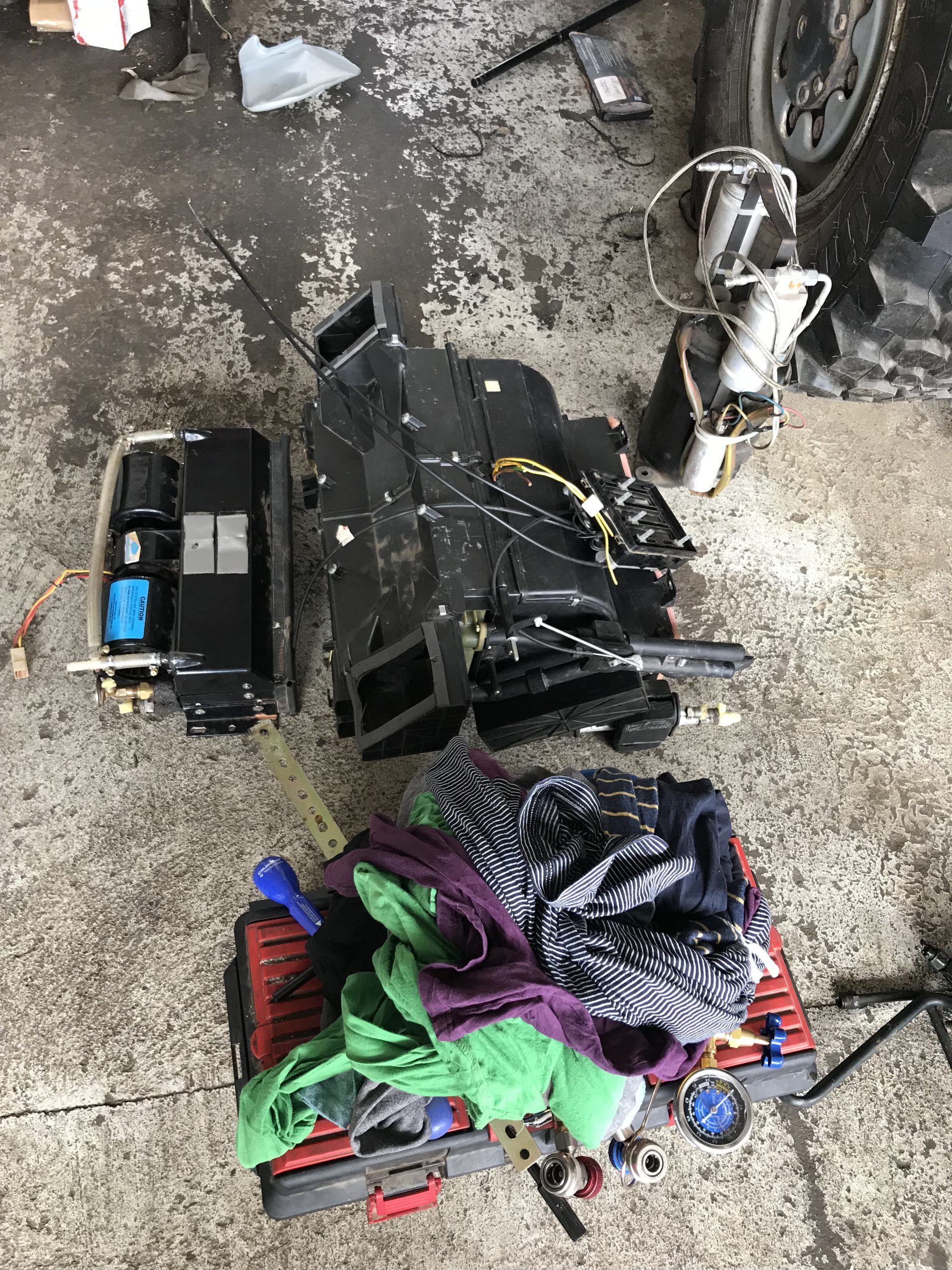 All these jobs were done badly and took much more time than expected. Even more consequences: 14V alternator, electric Diesel fuel pumps and radio were not working any more and we found ourselves on unwanted holidays in Phnom Penh during rain season.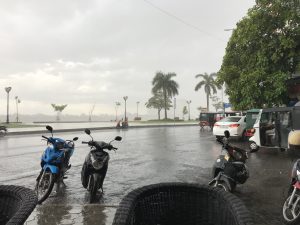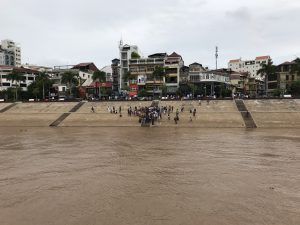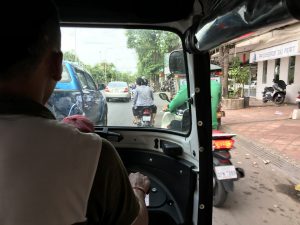 Holidays ended, however, when Anneli was bag snatched and robbed at 10 pm in front of our Asia Tune Hotel entrance after birthday dinner. She was teared along the street and severely injured, clavicula fracture, but nobody cared, no hotel, no police, no ambulance, and snatchers were not traced.
Two friendly Trattoria Del'Arte waitresses, however, recognized us as customers and took us by TukTuk to Naga Clinic for First Aid. The good news was that the stolen bag contained just one credit card, keys, some dollars and iPhone but no passports nor anything of importance. Thanks to recommended ALLIANZ insurance each item was replaced.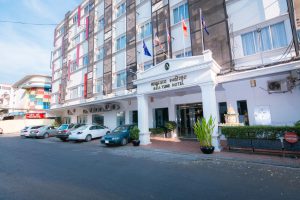 We turned to luxury Royal Bangkok Hospital for X-Ray, doctor's advice and medication. It took another 4 days to convince hotel management to raise official complaint at the police and to produce an accident report. It turned out that 3 serious bag snatchings had been video recorded in front of the hotel per night on the average.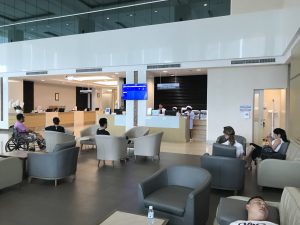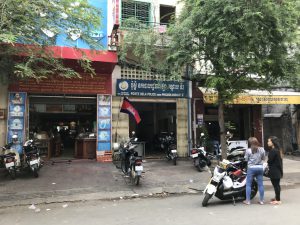 After 6 days Anneli's condition was stable enough to fly home for operation and treament in Germany. German ADAC organized and booked our trip with the aid of German doctors giving us a lot of support, thanks.
We were quite unhappy with ENVOTECH performance but another good news was that British friends, Dave Goodchild and Glenn Clements, offered to take our truck away from Phnom Penh and ENVOTECH and to drive it into Thailand. We were quite lucky to agree and David and John were successful in spite of hindrances by laws, Thai DLT, police and customs, thanks and congratulations, cheers!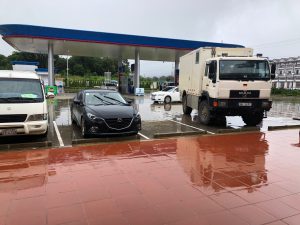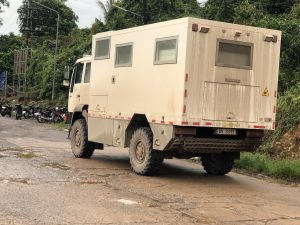 Consequently we pronouce a WARNING: Never ever use ENVOTECH services or even store your car or truck there. Former owner Finn is a friendly European without influence on ENVOTECH since his stepson Vuthy Uy has taken over promising and signing any contract and excusing any fault without any responsibility, manners or sympathy. Plus 3.30 USD per day without valuable trade-off but destroyed batteries, clamped Diesel pipes, electric shortcuts and more.
THAILAND
And this is where our trucks sits now idling and waiting for our return to Thailand in December 2018, see https://www.overlandersthailand.com/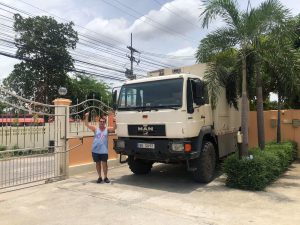 To be continued… See next Post on Truck-the-World Leg 7